About Us
---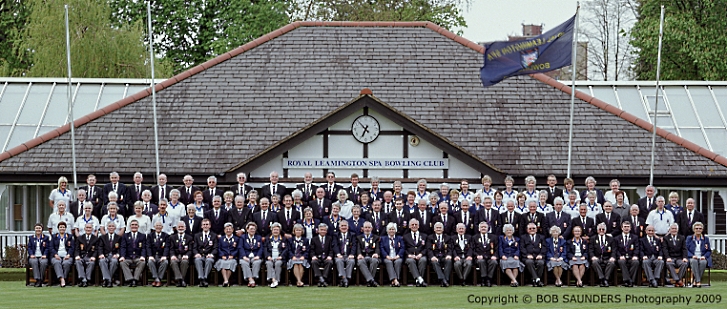 Royal Leamington Spa Bowling Club (RLSBC) has had a club house on the Archery Road site since 1913. The existing clubhouse was rebuilt in 1995 in readiness for Leamington Spa hosting the Women's World Bowls Championships in 1996.
The centre portion, as shown in the above Club photo, was modelled on the previous clubhouse and now contains the bar area and kitchen. The addition of a dining hall to the left and men's and ladies' changing rooms to the right completes the current facilities.
Originally, there was a single bowling green on the current site. A second green was added 10 years later, then a third, and finally, with the arrival of the EWBA National Championships, a fourth bowling green. In 1995, a fifth bowling green was added in readiness for the Women's World Bowls tournament.
Victoria Park is still the home of the Bowls England Ladies National Championships and since 2014 has also become the home of Bowls England Men's National Championships. It is now known as the home of English Bowls and has hosted a number of England and other International matches as well as Bowls England Trials.
RLSBC regularly hosts Warwickshire County matches and competitions and a number of other organisations, such as VIBE (Visually Impaired Bowls England) and the Civil Service, also hold their competitions at the Club.
RLSBC runs a wide selection of club competitions and a full season of friendly fixtures against other local clubs, the men generally playing on Saturday afternoons and the ladies generally mid-week. The Club enters three men's teams in a local mid-week afternoon league with the ladies also entering three teams in a mid-week evening league. Tuesday evening is Club Night which takes the form of a mixed triples league, before everyone retires to the well appointed and stocked bar.
During winter months the club holds two sessions of short mat bowls each week in the Clubhouse. RLSBC has three teams in the Stratford Short Mat league, and also plays friendlies against other clubs.
During the year, the club also organises a number of well-attended social events, such as quiz nights, 1960s evenings, race nights, etc.